Information
2020.01.07

Invited Talks Announced

2019.10.29

LSSE website is open.
Important Dates
Hotel Reservation Site Opens: 2019/12
Registration Opens : 2019/12/18
Submission Deadline: 2020/01/16 Extended to January 28, 2020, Tuesday
Program Available Online: 2020/03/03
Hotel Reservation Deadline: 2020/03/19
Advance Registration Deadline: 2020/04/07
Proxy Application for Visa Deadline: 2020/03/20
Laser Solutions for Space and the Earth
Conference
April 22-24, 2020 Pacifico Yokohama Yokohama, Japan
Objectives
The aim of "Laser Solutions for Space and the Earth" is to discuss the application of emerging laser technologies to solve various problems for sustainable developments of space and the earth.
We consider "Agri-Photonics (Smart agriculture, Laser plant factory and Laser sense organ)", "Infrastructure (Nondestructive Testing and 3-D Imaging)", "Active Remote Sensing (Extreme Condition and Industrial and Atmospheric Applications)" and "Adaptive Optics" as the featured topics of the year 2020.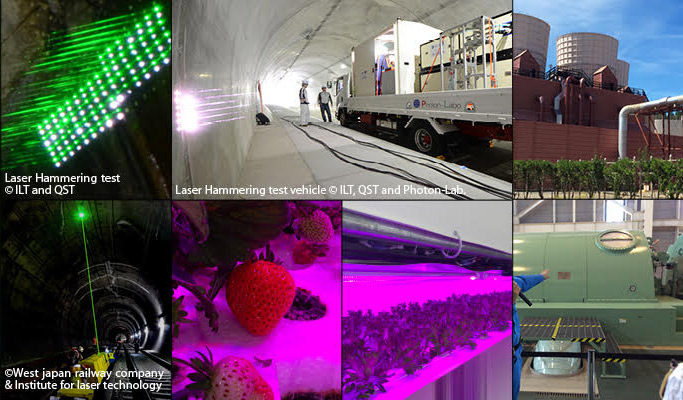 Topics
Agri-Photonics

Smart agriculture
Laser plant factory
Laser sense organ

Infrastructure

Nondestructive Testing
Laser-Induced Breakdown Spectroscopy (LIBS)

Active Remote Sensing

Extreme Condition
Industrial Application

Space Technology

Laser Debris deorbit, UV imaging
Official Language
The official language of LSSE2020 is English.
OPTICS&PHOTONICS International Congress 2020 (OPIC2020 Website)
Thirteen international conferences held simultaneously.
By registering for this conference, you can participate in all international conferences.
ALPS2020: The 9th Advanced Lasers and Photon Sources
BISC2020: The 6th Biomedical Imaging and Sensing Conference 2020
HEDS2020: International Conference on High Energy Density Science 2020
ICNN2020: International Conference on Nanophotonics and Nanooptoelectronics 2020
IoT-SNAP2020: IoT Enabling Sensing/Network/AI and Photonics Conference 2020
LDC2020: Laser Display and Lighting Conference 2020
LEDIA2020: The 8th International Conference on Light-Emitting Devices and Their Industrial Applications
LSC2020: Conference on Laser and Synchrotron Radiation Combination Experiment 2020
LSSE2020: Laser Solutions for Space and the Earth 2020
OMC2020: The 7th Optical Manipulation Conference
OPTM2020: Optical Technology and Measurement for Industrial Applications
PLD2020: Pacific Rim Laser Damage 2020
SLPC2020: The 4th Smart Laser Processing Conference
OWPT2020: Optical Wireless and Fiber Power Transmission Conference 2020
XOPT2020: International Conference on X-ray Optics and Applications 2020
Exhibition
OPTICS & PHOTONICS International Exhibition, OPIE2020 will be held simultaneously on April 21-24 at Pacifico Yokohama.